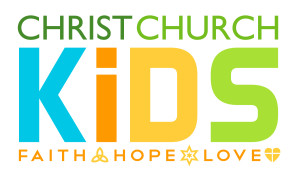 We are passionate about providing safe, nurturing care and godly instruction to the children at Christ Church. The kingdom of heaven belongs to them; Jesus loves them and invites them to follow him. We want all of our children to know Jesus, to love Jesus, and to learn to what it is to be his disciple.
All of our children's leaders at Christ Church are screened through the Plan to Protect program, and are committed to teaching our children about the love and the grace of God as it has appeared in Jesus Christ.
As we transition as a church into a new building in Sept 2018, with one large hall and no secondary classrooms, all of our children will be joining us, for the time being, during the service. Colouring/Activity sheets will be made available for the older children, and a carpeted area at the back of the hall will be available for the younger children. This means squawks and squeals, giggles and at times the occasional meltdown: but we are okay with this, and it's a privilege for us to worship the Lord with the whole family of God.
During Holy Communion, we invite the entire family to come forward. For those children who are not receiving, Pastor Jon will pray a blessing over them. For parents who desire their baptized children younger than eight years of age to receive Holy Communion, we invite you to contact Pastor Jon during the week, and he will make arrangements to meet with you and speak to your children about their faith and about the sacrament of the Lord's Supper.