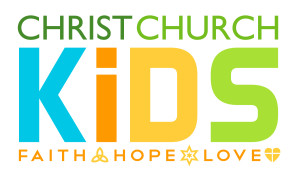 We are passionate about providing safe, nurturing care and godly instruction to the children at Christ Church. The kingdom of heaven belongs to them; Jesus loves them and invites them to follow him. We want all of our children to know Jesus, to love Jesus, and to learn to what it is to be his disciple.
All of our children's leaders at Christ Church are screened through the Plan to Protect program, and are committed to teaching our children about the love and the grace of God as it has appeared in Jesus Christ.
We have a preschool class for ages 1-6, and an older class for ages 7-12. Children remain in the service for the worship hymns, and after the children's time with the pastor, they are dismissed for Sunday School for the remainder of the service.
On the first Sunday of every month, the children return to their families for Holy Communion.