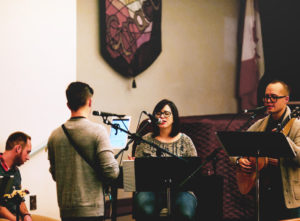 Join us for worship every Sunday at 3pm at St David's Presbyterian.
You can expect lively music, rich, meaningful liturgy that directs us to the things that matter, and faithful expository preaching to feed the soul. For the month of July, we will have lay preachers each Sunday while Pastor Jon and family are on holiday. There will be no Sunday school or nursery supervision for the month of July.
Dress is casual, and we invite you to join us after the service for coffee and tea.