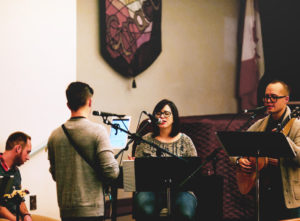 Join us for worship every Sunday at 3pm at St David's Presbyterian.
You can expect lively music, rich, meaningful liturgy that directs us to the things that matter, and faithful expository preaching to feed the soul. For the month of December, we celebrate the season of Advent and light an Advent Candle each Sunday.
Dress is casual, and we invite you to join us after the service for coffee and tea.